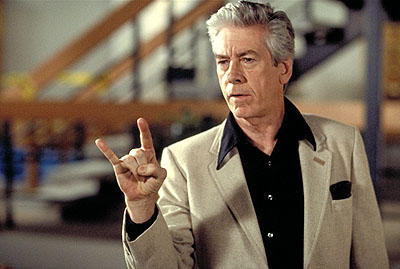 It never fails to amaze me that just when my thinking is diverging slightly, albeit not all that much due to the fact that it is centered around education, I find others out there who are thinking, and better yet, creating along the same lines.
I offered to teach a class this summer within our district, something I called Administrator 2.0, and as I began to pull
resources
together and thought about the message that I wanted to send, the rash of posts (
Steve
,
Chris
,
Ben
, and
Scott
), including my own, brought to my attention that we are an overwhelming bunch to those who are not in the echo chamber. Our enthusiasm, while contagious amongst ourselves, is just the thing that can turn off someone with any amount of trepidation when it comes to change. Who among our stakeholders has more angst about launching students into online collaborative environments than those people who are ultimately responsible for the students in our buildings: the administrators.
So I thought some more about it, and bang! There is Scott McLeod's post in my Reader this morning: "
Professional Development for the Leaders.
" I was a little creeped out, honestly, because this happens all of the time. Not just with Scott, but because I think we are all moving in directions and ricocheting off one another. Inevitably, we are going to cross the same points at similar times, and for that I am grateful.
Now, as I look at the list of suggestions that Scott put together, the process of creating this presentation is much less daunting. Of the 11 suggestions he makes, here are my favorites:
Change their mindset:

For me this is about asking them to suspend disbelief for just a few moments, until I can sink a hook using some form of media that has turned our heads. I am not looking at tools here--no bells and whistles--just something that will force them to see their schools and school culture through the lens of the 21st Century.



Ensure that training is authentic:

We have all sat through training, especially technology training where the last thing the presenter wants you to do is to touch the machines and play. Aside from a brief hook in the beginning, I want them involved in the applications, creating, reading, trying to break whatever it is we are doing.



Make their lives easier:

Exposing them to RSS and setting them up with an aggregator is a sure winner. From here, they will be more likely to buy into what you are selling. RSS is truly the killer app for most people new to web 2.0, and educators should be no different. Create a reading list for your next faculty meeting? No problem--use your shared articles from Google Reader.

Respect their time:

I

n my case, this will not be a voluntary workshop, so they will be looking at me under the lens of scrutiny from the start. I need to quickly do three things: show them that there is a shift occurring, show them how to make sense of the shift, and give them some confidence that they are capable of existing in this new environment.



focus on leadership, not tools:

Most of them have probably seen the tools in some form or another, or at least will not be too surprised at what they can do; however, I would like to get them thinking about how these things affect the way they lead. What will they expect from their staffs?



remind them of the importance and power of modeling:

Scott mentions the phrase: "Do as I say, but not as I do," and there may not be a more damaging phrase in all of education. Administrators, as teachers and students alike, must be able to throw away old fears of ignorance and jump into what is happening in their schools. The best way to influence school culture in a positive way is to be positive as a leader, and make sure that everyone sees that energy.
From those of you out there who are either administrators or are in a situation where you work for an administrator who has embraced these new paradigms and the School 2.0 philosophy, what are the aspects you would like to pass along to those just coming into the fold?
Image Credit:
The Plaintive Wail
Technorati Tags:
administrator
,
education
,
leadership
,
change
,
schoolphilosophy
,
learning
,
principals